Professional Home Inspections
Smart Start Building Inspections, Inc. offers professional home inspection services to areas of Southeast Florida.
We're proud to go the extra mile for home-buyers and sellers throughout the area, adhering to FABI's rigorous Standards of Practice that both meet and exceed those as required by the state of Florida.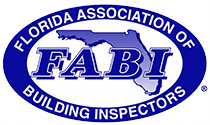 Licenses & Certifications
Florida LIcensed Home Inspector (HI 260)

Florida LIcensed Mold Assessor (MRSA 2239)

Florida Association of Building Inspectors (FABI) Master Professional Inspector (0453)

Certified Level 1 Thermographer (61527)

Certified Residential Thermographer (2014061907)
Buyer's Inspection
This inspection for residential properties will provide a thorough assessment of most visible and readily accessible components. Within 24 hours, you'll receive your full inspection report so that you can begin preparing for final negotiations.
We'll inspect the following components:
Roofing System

Structural Components

Foundation & Crawl Spaces

Grading & Drainage

Grounds

Exterior (doors, windows, siding)

Interior (doors, windows, floors, walls, ceilings, stairs)

Attic, Insulation, & Ventilation

Electrical System

Plumbing System

HVAC Systems

Kitchen & All Appliances

Sprinkler System

Pool & Spa

Docks & Seawalls
A basic thermal imaging scan is included at no extra charge, but we also offer a full scan as a standalone service. A moisture meter may also be used during the inspection.
Additional Inspection Services

Pre-Listing Inspection
We recommend scheduling this inspection service before you begin the process of selling your home. We'll arrive to the property to perform a full evaluation of the readily accessible components, providing you with clear explanations of any defects we discover. You can then choose your next step accordingly, either having the issues resolved yourself, or informing prospective buyers ahead of their own inspections of the property.
New Construction Inspection
Before construction is completely finished on a new home, we're able to thoroughly inspect the property's current condition. Typically, this should take place before the builder's final walkthrough so that any discovered defects can be corrected before you officially close on the home. 
New Construction Phase Inspections
We can arrange to perform phase inspections during new home construction prior to the foundation pour, again before drywall is applied, and one final time before the builder's final walkthrough. Inspecting new construction at each of these critical phases allows us to diagnose potential issues while they are still accessible and more easily correctable.
11th Month Warranty Inspection
An 11th Month Warranty Inspection needs to be scheduled before the 1-year builder's warranty expires on your new home. We'll comprehensively inspect the home to look for repair or maintenance issues for which you may not have to pay in full to correct, depending on the terms of your warranty. 
Home Maintenance Inspection
For this inspection service, we'll thoroughly investigate the condition of your home's structures and mechanical systems in an effort to identify defects and maintenance issues that will need your attention. We'll then provide you with an easy-to-read report of our findings, offering guidance on how to best approach your home's maintenance needs.  

4 Point Inspection
Our 4 Point Inspection is a thorough evaluation of four critical areas of a property's construction: the roofing system, plumbing system, HVAC system, and electrical system. You'll find in Florida that this inspection service is often required by insurers before you'll be able to qualify for a homeowner's policy.
Loan Draw Inspection
The first step for this inspection service is for us to review the loan agreement for a residential or commercial construction project. We'll then visit the construction site at multiple phases to ensure that the terms are being strictly adhered to throughout the build. This will include an assessment of the materials stored on-site and an evaluation of how disbursed funds have been utilized up to that point.
Re-inspections
Our Re-inspections are available for prospective home-buyers who need additional peace of mind before proceeding with a real estate investment. If our original inspection yielded defective components that the seller agreed to repair, we're able to return to the property to make sure that those repairs have been carried out successfully.
Wind Mitigation Inspection
This inspection service is a detailed evaluation of the windstorm mitigation features currently installed on a home. Coastal homes are prone to storm damage, so it's important to make sure that appropriate protection is in place before committing to a purchase. We'll provide a full report of our findings, including recommendations for additional wind mitigation features that may be necessary.
Water Testing
Samples of water from a home's tap and well will be collected by our inspector and sent off to a local laboratory for testing. These samples will be tested for contaminants such as heavy metals, pathogenic bacteria, and nitrates.

Commercial Property Inspection
In addition to our many residential inspection services, we can also perform thorough inspections of commercial buildings. Whether you intend to invest in a light commercial building such as a storefront, or you're looking into an industrial facility, we've got you covered. We'll inspect the property's readily accessible structures and mechanical systems, providing you with a detailed report of the strengths and weaknesses we discover.
Indoor Air Quality Inspection
This inspection service is a comprehensive investigation into your prospective home's indoor air quality. We'll test for a variety of contaminants, including molds that could impact the health of those inhabiting the building. If mold is identified, we'll write a remediation protocol so that the next step can be taken to eliminate the problem.
Thermal Imaging
As a standalone service, we're able to perform a comprehensive thermal imaging scan of an entire home. Using the infrared data from the scan, we can investigate unusual temperature disparities in the home that may lead us to issues such as moisture intrusion and defective insulation
Dock & Seawall Inspection
This inspection service is included with a Buyer's Inspection, but we also offer it as a standalone service. We'll thoroughly evaluate the property's boat dock for any damage to the pilings or other structural components that could prove hazardous if not corrected. We can also investigate the condition of the property's seawall, ensuring that it is undamaged and functioning as designed.
Inspections with Integrity
At Smart Start Building Inspections, Inc., we understand how easy it is to get lost in all the hustle and bustle of a real estate transaction. That's why we're dedicated to providing the help you need—performing our inspections with absolute integrity so that you're able to enjoy a less stressful investment.
Contact us today to request an inspection.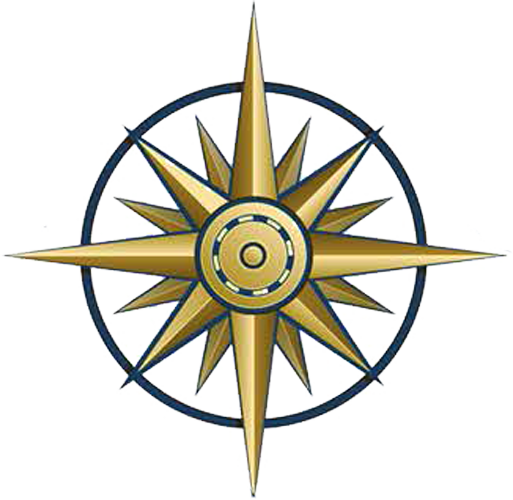 Book Your Home Inspection Today!
Weekend and evening appointments are available by request.
Online payments are accepted.
As a thank you, we offer a free Wind Mitigation Inspection to members of the United States military and first responders.